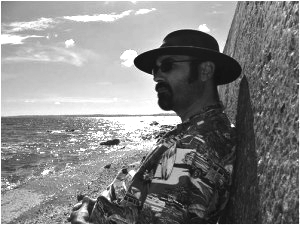 I am the Digital Learning and Teaching Consultant for the Faculty of Health and Life Sciences at DMU.
I arrived at DMU in 1998 as an undergraduate student to study Music Technology and English – BA (Hons) First Class. I gained my PhD in Music Technology @ DMU in 2005 – 'The Intention/Reception Project'.
View my academic profile at: https://rjwportfolio.wordpress.com/academic-profile/
During my time as a member of the Music, Technology and Innovation Research group, and a Senior Research Fellow in the Institute of Creative Technologies at DMU I was on the development team for the ElectroAcoustic Resource Site (EARS) – http://www.ears.dmu.ac.uk/ – a high-level eResearch resource – and for EARS2. – an educational resource for secondary education (Key Stage 3).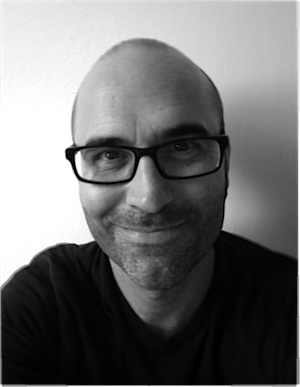 I have a keen interest in the use of technology for enhancing teaching and learning. My developmental approach to the use of technology is 'hands on', often experimental and creative, at times exploring technologies that may not on the surface be pedagogically focused but that via experimentation can be 'subverted' to educational ends. I believe that it is important to create, facilitate and encourage participation in such experimental spaces, as it is often in these spaces where innovation occurs.
I also believe that it is important to maintain a critical approach to the use of technologies, that the technology should be led by pedagogy rather than the other way around; and I look forward to a future where academic staff and students are co-producers of their educational experiences, the facilitation of which ELT can play a key part.
I have significant experience and expertise in the development of multimedia  (audio, video, digital graphic design) and web-design. As such I am keen to explore the potentials of multimedia for teaching and learning – with a particular interest in developing shared, social and collaborative learning spaces, and online scenario-based teaching and learning resources.
Some of my other key interests include:
On the pedagogic side –
Widening Participation in Higher Education
Transitions into and through HE
The use of scenario-based learning facilitated via technology
The use of virtual learning spaces
On the musical side –
Electroacoustic Musicology
The Listening Experience in Electroacoustic Music
Intention/Reception in Electroacoustic Music
I am also an active electroacoustic music composer and have had many of my works broadcast and performed internationally. I am a former member of the MTI Research Group at DMU and taught for 10 years on the undergraduate Music, Technology and Innovation programme. My academic writings on aspects of electroacoustic music have also been published internationally.
eLearning projects/developments: https://rjwportfolio.wordpress.com/elearning-developments/
linkedin – linkedin.com/in/robweale/
.
.
.
.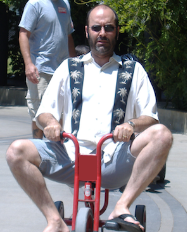 I'm also rather fond of the absurd!!