1. Log in to the DMU Replay server at: https://panopto.dmu.ac.uk and locate the DMU Replay recording in the appropriate module folder.
2. Click the three dots and select Stats.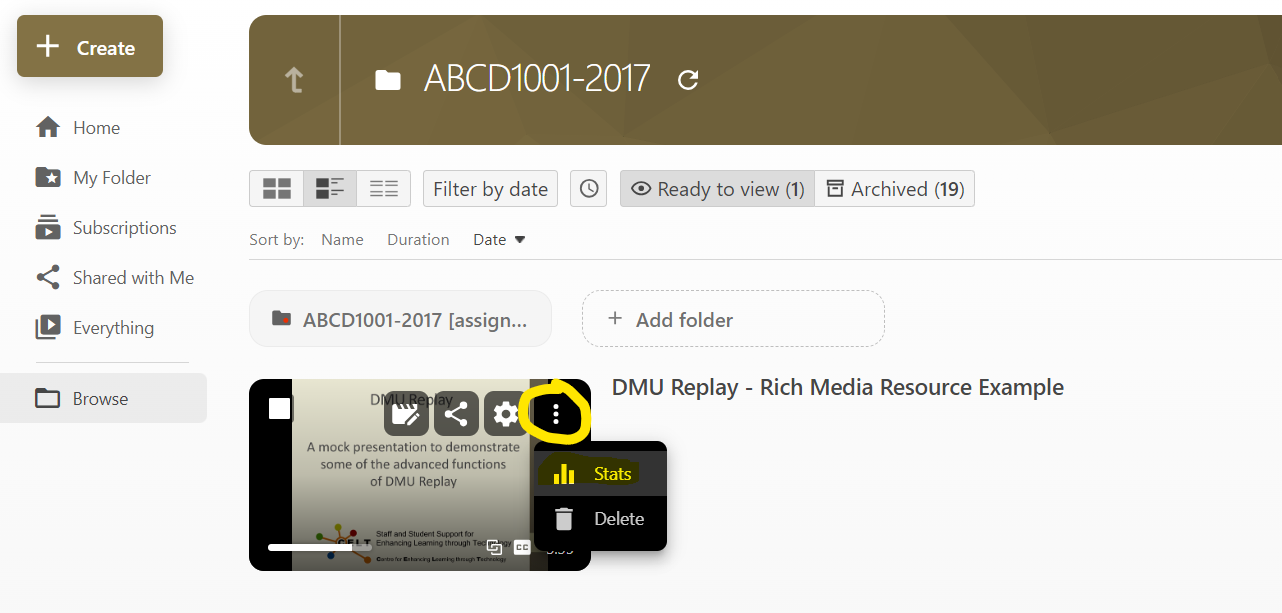 3. The viewing statistics for the recording (over the past 30 Days) will be displayed.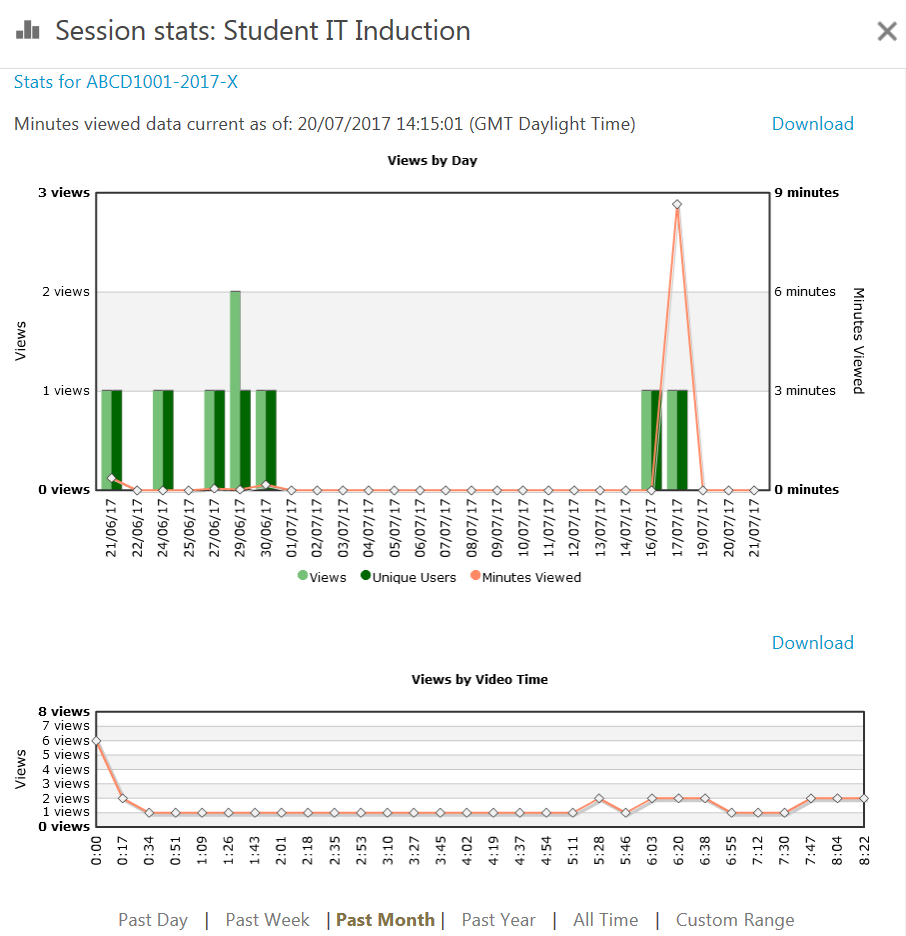 It includes a list of individual students who have accessed the recording, how many times they have viewed it, and the total length of time they have viewed the recording.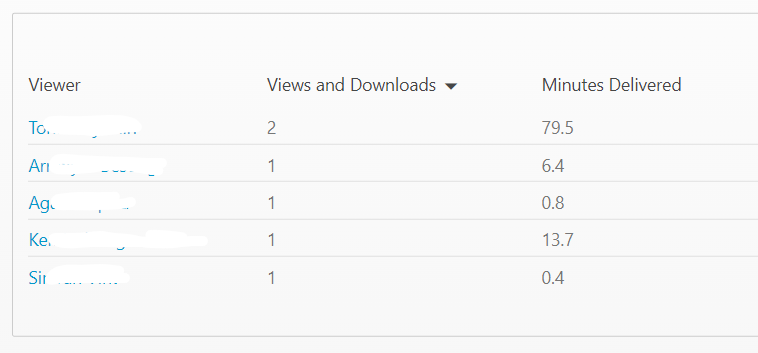 4. Various stats can be downloaded as Excel spreadsheet data.