Teaching, Learning and Assessment guidance during Covid-19
Using technologies for teaching at a distance
Comprehensive guide to the effective use of technology for teaching at a distance.
DMU Staff Support for Remote Teaching
Central information about general approaches to delivering remote teaching.
---
Blackboard Module Shell Policy
Describes how Blackboard Module Shells should be structured to support and facilitate teaching, learning and assessment.
DMU Guidelines for the Use of Technologies in Learning and Teaching
These guidelines have been established so that everyone can get the most out of authoring/commenting/networking on our core DMU systems like Blackboard and WordPress, but also on non-DMU technologies used for University-related activities.
DMU Threshold for the use of Technologies in the Curriculum
This threshold sets out criteria that are recommended in your use of technologies to support your curriculum and your students. Meeting the threshold applies to your use of DMU-supported tools like Blackboard and non-DMU web-based tools.
DMU Guidelines when using Social Media Technologies for Teaching
Web services and tools are increasingly being used in universities for admin, teaching, learning and research purposes. These guidelines offers guidance to staff on the implications that can arise if you intend to use Web tools/services, specifically as part of any course/module activities involving students.
DMU E-Submission of Text-based Assignments
Describes the expectations for submission of text-based assignments.
DMU eAssessment Guidelines
These eAssessment guidelines have been developed by a working group of students, academics and academic-related staff. They are designed to support staff in the process of developing on-line assessments, or e-assessments, and should be implemented with the guidance of faculty DL&T consultants, as appropriate to the curriculum and programme context.
Making resources accessible
This guide show you how to make Microsoft Word, Excel, PowerPoint and Adobe PDF documents accessible. It encompasses both the values and ethos of the Universal design for Learning and the requirements of Accessibility legislation (Public Sector Bodies (Websites and Mobile Applications) (No. 2) Accessibility Regulations 2018) relating to resources made available via websites, including the Blackboard VLE.
DL&T Programme Development Tool
This validation document is designed to enable a dialogue between the programme team and the DL&T Team, about the use of technologies in the curriculum. Programme teams are required to complete the form and submit together with draft documentation for sign off by the Faculty Executive.
A model of DL&T at DMU
Find out more on the model of DL&T that we use, our model focuses on the strategic aims for DMU.
Web Accessibility and Inclusivity Quickguide
This documentation offers a basic overview of ways in which you can make your online teaching and learning content accessible – with a particular focus on the use of digital media (images, audio, video and animation).

---
| | |
| --- | --- |
| | Legal issues – Copyright, IP, Data Protection |
---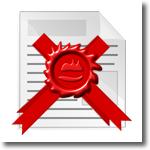 Intellectual Property (IP)
Intellectual Property Rights in developing eLearning materials at DMU
As a member of staff at DMU you are bound by this policy.
Read the policy on the DMU website: http://www.dmu.ac.uk/dmu-staff/people-and-organisational-development/people-management-handbook/working-for-dmu/academic-staff/intellectual-property-rights-in-e-learning-materials.aspx
Download a PDF version: Intellectual Property Rights in developing eLearning materials at DMU
---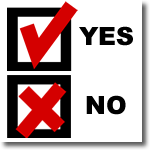 Consent for recorded activities
Gaining consent from students to record their activities (video or audio)
---