The Digital Learning and Teaching team offer an open programme of staff training and development sessions.
Faculty DLaT Consultants also offer faculty run sessions available for you to attend if these dates/times are unsuitable.
Our open programme sessions can be located and booked via the DMU Hub under the My Development tile.
1. Go to https://dmuhub.dmu.ac.uk/ and log in.
2. Click the My Devlopment tile.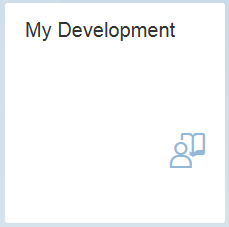 3. Click Browse Catalogue in the Links panel.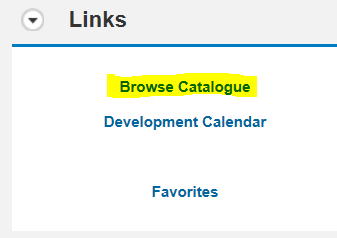 4. Click Digital Learning and Teaching in the Course Catalogue panel.

5. Select the course from the Classroom Training menu

If the session that you wish to attend is not currently running or the dates are not suitable, you can register your interest in attending a session by clicking the Prebook link on the session booking page in the DMU Hub