This setup allows you to record anything that is displayed on your computer screen including any sounds.
NOTE: ensure that there are no windows open on your PC that you would not want to appear in a recording, e.g. your email. Only open windows containing the content that you want to record.
1. Launch the DMU Replay software and choose the module folder that you want to the recording to be linked to.
2. Select your microphone; check the Capture Computer Audio box; check the Capture Main Screen box.
NOTE: the PowerPoint option is not selected as this setup is only for capturing the computer desktop screen.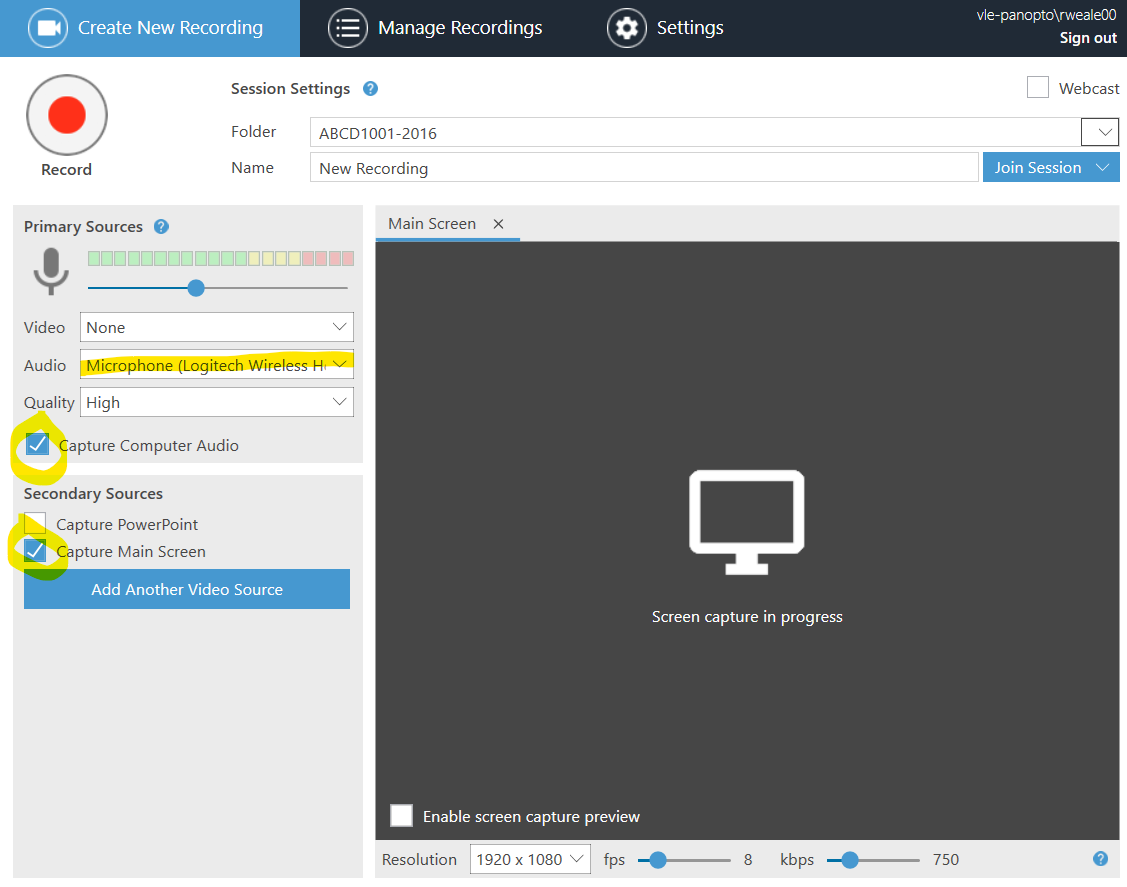 3. Click the record button and the recording will begin.
4. When finished with the recording click the Stop button, and follow the usual process for saving the recording and adding a link to it in your module.