Using built in design ideas in PowerPoint

You can use design ideas (now known as Designer) in PowerPoint if you are using the Microsoft 365 (M365) version (formerly called Office 365). Designer suggests layouts and ideas for designing your slides that can help provide a more professional or creative impression. Designer will also add illustrations and convert text into graphics which may help inspire you and save you time when creating presentations.
Step 1
Open the M365 PowerPoint app in your browser.
Step 2
Select Design on the ribbon.

Step 3
Select Designer from the ribbon (you may need to turn-on Designer, if the app asks for permission the first time).

Step 4
Scroll through the design ideas and select one to apply to your slides.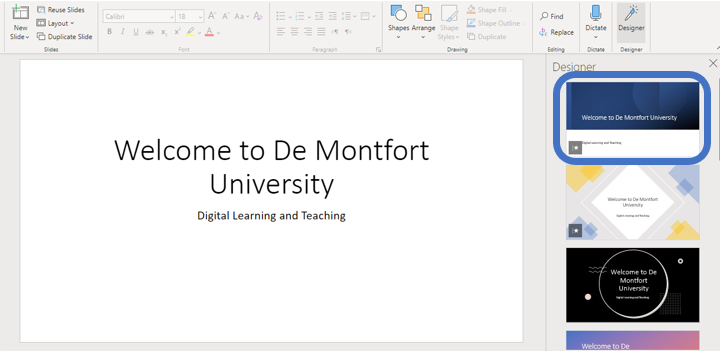 Step 5
Your slides will now show the template you chose.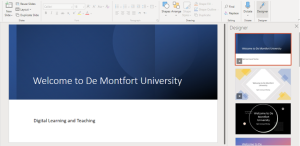 Any new slides you add will reflect the design you choose.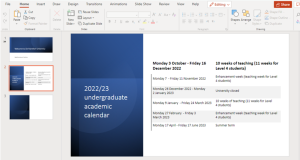 There are many different designs available.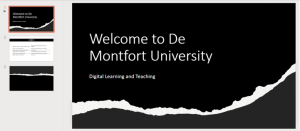 Tips for using Designer
If you start writing your slides then design ideas will recommend photos and design themes that complement it.
Designer will give you layout ideas for any charts or tables it sees on a slide. It will also turn lists and processes into a graphic.
You can use Designer on a tablet but not a mobile phone.
Further information is available at Create professional slide layouts with PowerPoint Designer.
Banner image by fauxels from Pexels. Screenshots used with permission from Microsoft.