At DMU our approach to Digital Learning and Teaching demonstrates a shift in our understanding and recognition of the role technology has in learning over the past years. Widely referred to as e-learning and TEL (Technology Enhanced Learning) principally this still refers to using online and other digital technologies for teaching, learning and assessment
For the benefit of those new to ELT, JISC's definition of e-learning still provides a useful reference point:
e-Learning can be defined as 'learning facilitated and supported through the use of information and communications technology'. It can cover a spectrum of activities from the use of technology to support learning as part of a "blended" approach (a combination of traditional and eLearning approaches) to learning that is delivered entirely online. Whatever the technology, however, learning is the vital element.
Click this link to visit the JISC website
Here at DMU we define our approach as the "situated use of technology by staff and students to transform learning".
Our aspiration is for technology to underpin both our core educational values and respect for the diversity of our academic communities. We will use technology to nurture, stimulate and enhance our capability for inclusion, creativity and innovation. This aspiration will be realized through dialogue and activity within and beyond the formal curriculum, between staff, students and external peers, in integrated physical and virtual spaces, using appropriate socially-located technologies.
The Digital Learning and Teaching team (DLaT) at DMU work with staff and students to transform their learning and teaching experiences through the situated use of technologies.
Find out more information about the DLaT team and its aims
---
Sections of the DL&T hub that may be of use to those new to Digital Learning and Teaching Technology
Staff Development Workshops
Information about the DL&T programme of workshops and drop-in sessions that are available to DMU staff. Includes sessions that are tailored for those who are new to, or who have very little experience of digital learning and teaching technologies.
Key Documentation/Policies
Important information, documentation and policy concerning digital learning and teaching at DMU.
LearningZone
A series of guides to the use of our core Virtual Learning Environment (VLE) LearningZone.
So…What Next?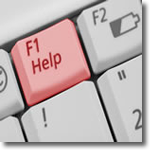 If you are new to the technologies at DMU, we recommend that you familiarise yourself with all of the supported technologies at DMU. It is also essential that we understand what we mean by Effective Online Teaching and Learning, so we highly recommend that you go through this section. The Documentation and Policy section offers guidance on matters arising that impact our conduct and usage of web-based tools for teaching and learning and includes information concerning issues around copyright and data protection.
There are many drivers for HE to utilise technology and one of the reasons is to engage with and be flexible with our learners of today
Video: "a few ideas …" (Visions of Students Today) from Michael Wesch
Duration 5:44