Click here to download an accessible version of this page
The most effective way in which to familiarise yourself with the use of the DMU Replay (Panopto) software for recording presentations and classroom activities is simply to practice using it several times. Setting up and launching a recording session is a fixed process with few variables, therefore repeating the process will lead to greater familiarity and confidence in its use. The more times you do it the easier it gets.
To initially familiarise yourself with the system it is recommended that you practice recording your voice and a PowerPoint presentation only.
For practice purposes you may wish to follow the tasks below
Prior to the practice session:
Book a classroom (all lecture-style classrooms have the software installed). Making a practice recording should only require 15 minutes at the most. But you could book the room for longer if you wanted to practice making a recording several times in the one session.
Create a Panopto practice folder in which to save your practice recordings [Show Me How?] You MUST do this before making a practice recording.
Identify a PowerPoint presentation to use in the practice session.
In the practice session:
Log on to the classroom computer and use the online help guide to help you setup Panopto to record your voice (microphone) and PowerPoint. Remember to set Panopto to record into the practice folder that you created.
Make a short recording – 30 seconds of talking and going through several slides will be sufficient.
When the recording has been uploaded to the Panopto server, log in to Panopto.dmu.ac.uk, locate your practice folder and view the recording that you have just made to check that it was recorded successfully.
Close down the Panopto software and log off of the computer.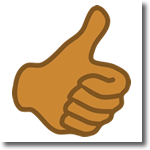 It is suggested that you practice this several more times until you feel reasonably comfortable with the process – such that you would be confident in setting up and launching a recording in a real teaching situation.
If you require to record more sources than audio and PowerPoint only; e.g. desktop screen, visualiser, video camera, or if you want to use a wireless microphone rather than the lectern mic, then you should practice setting up and using Panopto to capture these sources.
Items such as microphones and cameras can be borrowed from AVloans
REMINDER: The Digital Learning and Teaching team run training sessions for DMU replay